Emergency Medical Technician (EMT) Training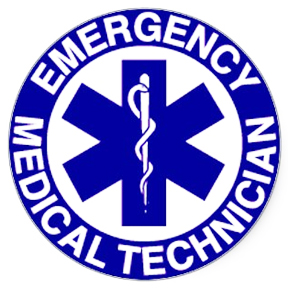 The Emergency Medical Technician training is designed for people starting their career in the field of Emergency Medical Services or current emergency professionals (such as fire fighters) looking to expand their knowledge. EMT's provide emergency medical care in a pre-hospital environment, or can be employed in certain emergency departments. Come have fun while learning from the professionals in the field. After completion of this program and passing the State of Connecticut certification exam, you are qualified to work as a Basic EMT. Most EMTs are employed by first responder organizations including ambulance services, hospitals, and fire departments.
Program fees for this training class are $1095. This course will run January 11 - end of May running Tuesday, and Thursday evenings from 6-10PM as well as some Saturdays.
Included in the price of this class are the textbooks, stethoscope, blood pressure cuff, and shirt.
A $600 non-refundable deposit is due by December 29 and the rest is due by the first night of class.
For more information or to register for the information session, please call 203-407-2028 or 203-773-9211 ext. 1146.


Class
Dates
Times
Instructor
Location
Emergency Medical Technician (EMT) Training
1004H
1/11 - 4/26
1004HB
6/5 - 7/26

Mo 8am-1pm
Tu 8am-1pm
We 8am-1pm
Th 8am-1pm