Block Island 5020
ENJOY A FUN DAY ON BLOCK ISLAND!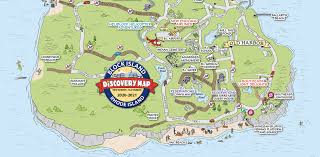 Take a break and spend the day on beautiful Block Island! Just 7 miles long and 3 miles wide, this idyllic island is a great escape
for anyone. Catch a ride on the ferry for a delightful hour cruise from Point Judith, RI to Old Harbor, Block Island Old Harbor is
designated a National Historic District with wonderful Victorian buildings.


We will board our private island bus for a guided tour of this special island and time to shop before boarding our return ferry.

#5020                                                                      Saturday, August 28                                                                          $145

PIck-up at HHS parking lot at 7:30 am and re turn at 8:30 pm. All times are approximate.

No refunds for this trip after July 15


Sessions:
1
Date: 8/28/2021
Meeting Time:
Saturday 7:30 AM - 8:30 PM

Location:
Hamden High School
Fees:
$145.00
(Class Fee)