Emergency Medical Technician (EMT) Training 1004H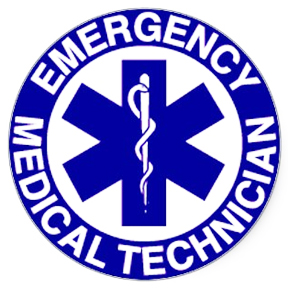 The Emergency Medical Technician training is designed for people starting their career in the field of Emergency Medical Services or current emergency professionals (such as fire fighters) looking to expand their knowledge. EMT's provide emergency medical care in a pre-hospital environment, or can be employed in certain emergency departartments. Come have fun while learning from the professionals in the field. After complettion of this program and passing the State of Connecticut certification exam, you are qualified to work as a Basic EMT. Most EMTs are employed by first responder organizations including embulance services, hospitals, and fire departments.
Progam fees for this training class are $1050. This course will begin on September 4, run Tuesday and Thursday evenings for 15 wekks from 6-10PM as well as some Saturdays.
Included in the price of this class are the texbooks, stethoscope, blood pressure cuff, pen light, trama sheers and shirt.
A $600 non-refundable deposit is due by August 24 and the rest is due by the first night of class.
For more information or to register for the information session, please call 203-407-2028 or 203-773-9211 ext. 1139. The information session will be held on Monday, August 20 at 6:30 PM at Hamden High School.
Sessions:
35
Dates:
2/5/2019 to 4/27/2019
Meeting Times:
Tuesday 6:00 PM - 10:00 PM
Thursday 6:00 PM - 10:00 PM
Saturday 8:00 AM - 4:00 PM

Location:
Hamden High School rm B105
Instructor:
Staff

Fees:
$1,050.00
(Class Fee)
Payment plan available