Certified Nurse Assistant (CNA) 10001
Certified Nurse Assistant (CNA)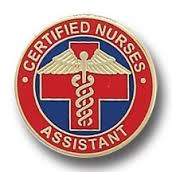 The mission of the Certified Nurse Assistant Program is to provide higher education to students who are interested in pursuing post-secondary study in the nursing assistant field. The Certified Nursing Assistant Program offered is at a training program approved by the Department of Health.
Successful program completion allows you to work as a Certified Nurse Assistant in some medical facilities, clinics, home settings, or to work as a home health aide. The certificate also entitles the graduate to take the State of Connecticut Nurse Aide written and skills examinations. Successful passing of the examinations places you on the Connecticut Nurse Aide Registry. Federal law requires placement on the registry to work in all nursing homes in the United States. Some hospitals and other medical facilities also require or find desirable placement on the registry for consideration for employment. Once registered, the graduate may transfer his/her registration to other states as long as he/she is in good standing with the registry.
A Certified Nurse Assistant can advance to an LPN program and/or an RN program, or any other medical program involving direct patient care.
Students are assessed on their progress through quizzes, oral discussion, and hands-on demonstration of skills. Attendance/tardy policies are strictly enforced. Absences and tardies will be discussed during the information session.
A uniform is provided with the cost of tuition. Payment plans are available. This classes will be held off-site.
Classes start monthly and there are three options:
Monday through Friday during the day for 4 weeks OR
Monday through Thursday evenings for 5 weeks OR
Saturday and Sunday for 9 weeks
For more information, please call 203-407-2028.
Sessions:
20
Dates:
8/1/2023 to 12/31/2023
Note: Please call for pricing
Note: Registration cannot be taken online